GizmoGO! combines live action and animation to teach core biblical values through relatable stories for little children. Join young Gizmo and his friends – Miss Tina, Gears, Widget, and Rig – at Quantum Labs as they go on fun adventures and learn valuable lessons from the Bible.

  LESSONS
Courses focus on foundational biblical values such as courage, sharing, obedience, honesty, friendship, and more. Each course features a Bible story highlighting one value, then shows what happens when the robots at Quantum Labs apply that particular value in various (often humorous) encounters. Young children are discipled in their Christian walk as they learn to put important scriptural principles into practice in their lives.
You can easily customize the curriculum with in-depth Bible lessons and fun games that drive home those Biblical values. With the Object-to-GO!, children can share what they learn with their parents and siblings!
Each course has three trading cards (available for purchase) that children can collect—one each featuring a character, the episode, and Bible story.

  VIDEO
GizmoGO! teaches core Biblical values to kids in a way that's relatable, with situations that they understand. Gizmo and his robot friends at Quantum Labs, along with the help of Miss Tina the intern, learn important life lessons from their favorite book of all time, the Bible. Join Gizmo and his new friends, Miss Tina, Gears, Widget, and Rig, as they go on fun adventures and learn valuable lessons inside Quantum Labs!

 MUSIC
GizmoGO! is specially designed for younger children with fun characters, smart humor, and great music. Each course features original songs plus updated arrangements to familiar favorites. Children can sign along with music videos while participating in creative games and activities!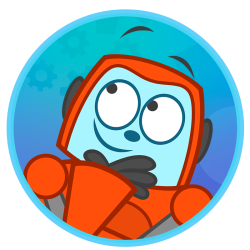 With the perfect combination of songs, Bible stories, games, and humor, GizmoGO! makes lessons entertaining and memorable for young children!
Join Gizmo and his friends for all new adventures, lessons & FUN!
READY…SET…GO!
Subscribe today to receive instant access to all
released GizmoGO! courses and new releases each month! Your subscription also includes 68 courses (200 lessons) of K-6 curriculum.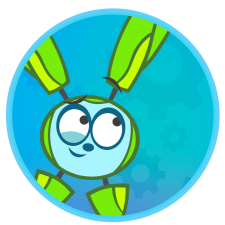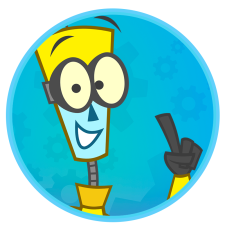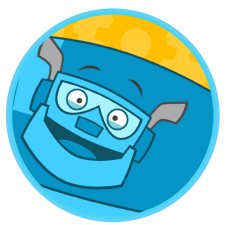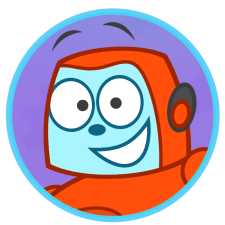 Sign up now to gain instant access to our entire library!
Subscribe today so that you and your teachers can begin streaming videos in class and teaching Sunday School lessons directly from any connected mobile device. You can even print out lesson plans on demand. The curriculum format is flexible and can be used for all class sizes. Each week starts with an exciting video to prepare your students for the lesson's objectives. Then your class will enjoy the in-depth Bible studies and fun games that reinforce the Biblical truths.