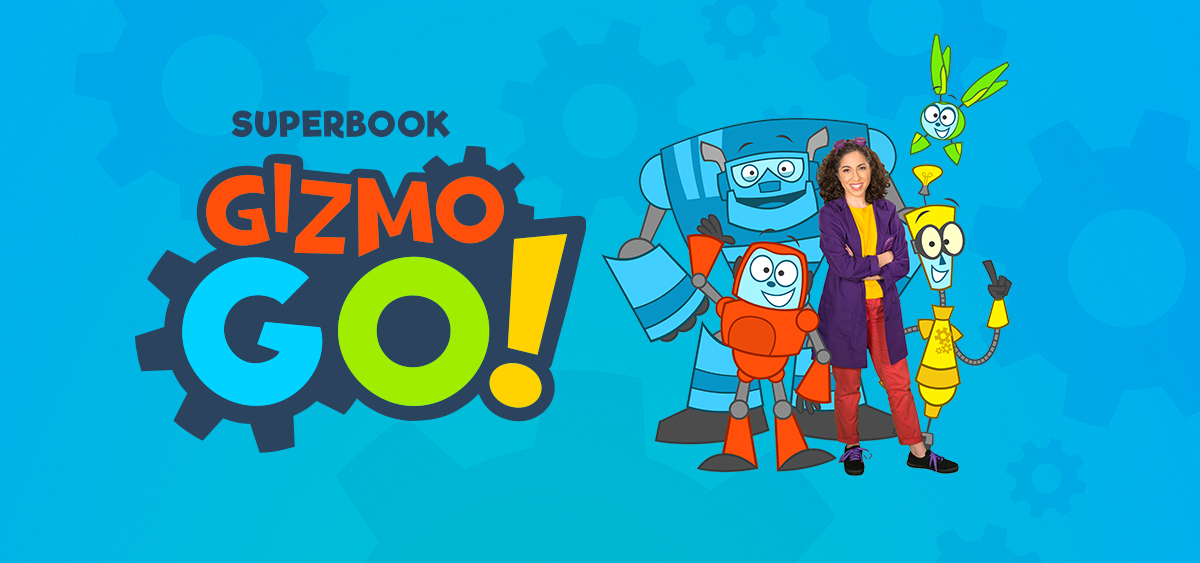 New Preschool Curriculum from Superbook Academy
GizmoGO! from Superbook Academy is a NEW animated curriculum for preschoolers that combines live-action and animation to teach core biblical values through relatable stories for little children.
At Quantum Labs, Gizmo and his robot pals, Widget, Rig, and Gears have some silly adventures and learn life lessons along the way with the help of the Robotics Intern Miss Tina. With a mix of live-action and colorful animation, GizmoGO! will entertain and teach young children with songs, stories, crafts, games, and a bit of humor.
READY…SET…GO!
Join Gizmo and his friends for all new adventures, lessons, and FUN!
Try a FREE Preschool Lesson!
Subscribe today to receive instant access to all GizmoGO! released courses. Your subscription also includes 68 courses (200 lessons) of K-6 curriculum.