COVID-19
Superbook Academy is providing guest access to all the courses, lessons, activities, and videos for your church family with your subscription. As a subscriber, we encourage you to continue to connect with your members as we self-isolate. Simply send a course URL to your families, then they will be able to participate in a new form of Sunday School at home.
Steps to Share a Course:
Step 1: Select the course you wish to share and look for the following block: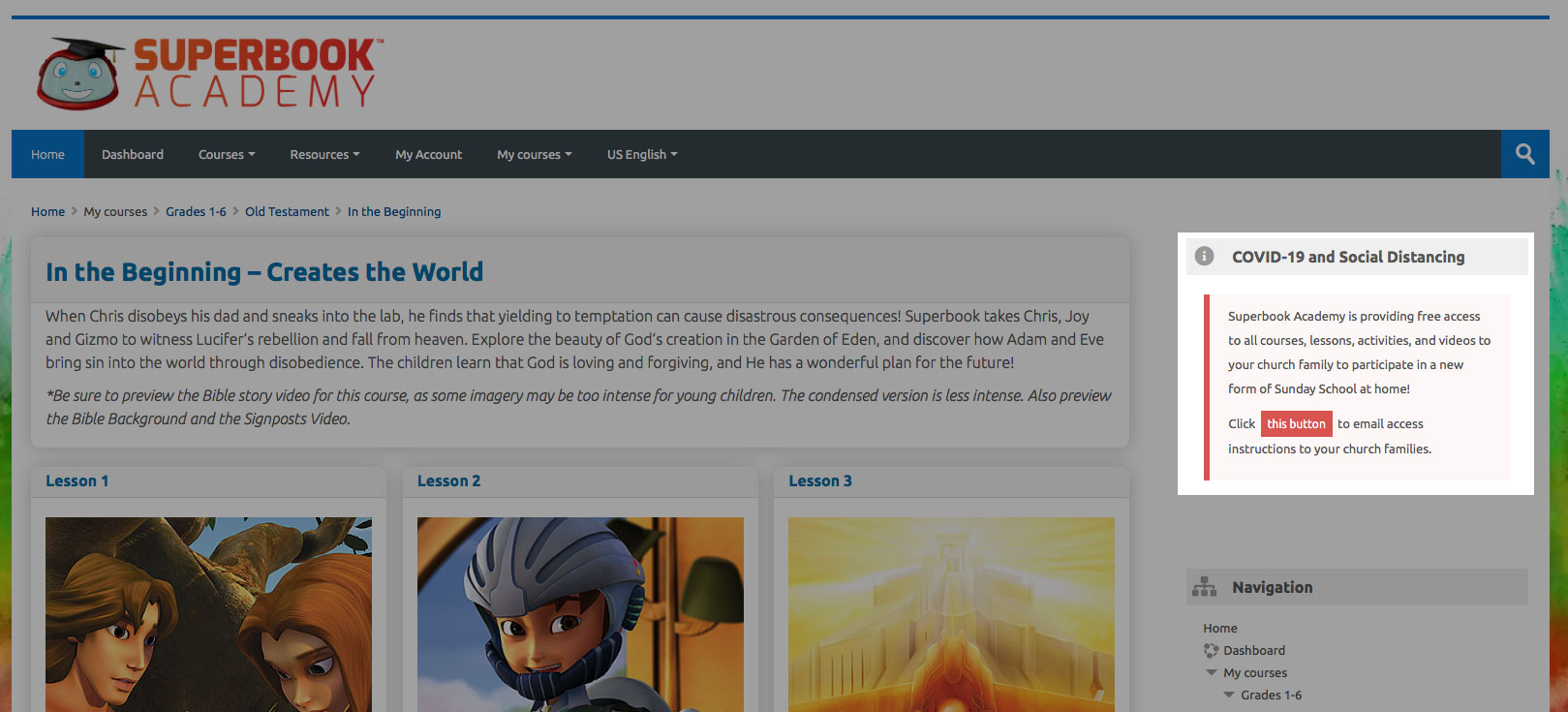 Step 2: Click the button.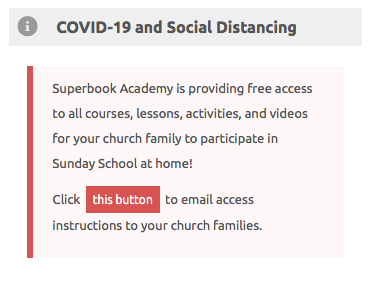 Step 3: Send the email.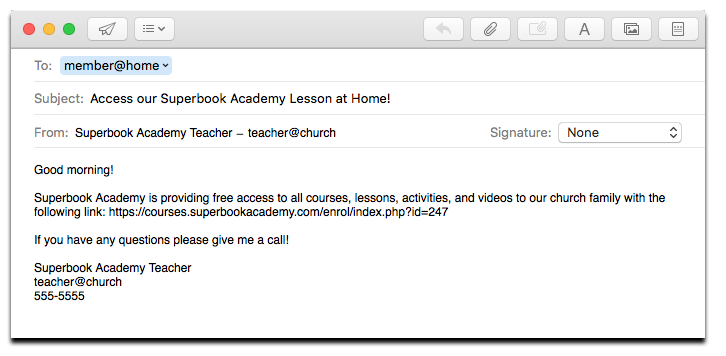 Step 4: Have fun with this new way of doing church!
We pray that you and your family stay safe and well in the upcoming months. Thank you for your tireless work and dedication to teaching children the greatest lesson, the knowledge of God's love.