Children's Ministry Curriculum
for Church and Home.
Bring the Bible to life for your students as they learn important lessons from God's Word with Superbook®. Biblically and historically accurate, it's the animated series kids love!
Complete Superbook Access
for Teacher, Student and Parent
It's online video-based curriculum you can use anywhere on any device.
Complete and easy-to-use lesson plans make preparation simple and quick.
Exclusive, original videos capture children's imagination and encourage engagement and participation by students.
Online resources for parents and students to use at home during the week include: The Family Discussion Guide, for parents, and a Superbook website and Bible app created just for kids.
On Superbook.CBN.com students have access to games, contests, videos, an online Bible and devotional, and more. Students can use the Superbook Bible app to explore profiles of Bible story characters; full Bible text with audio, integrated videos and Bible games; and more.
Created by historians, Christian educators, and Emmy-winning writers and producers, Superbook delivers quality and accuracy beyond compare.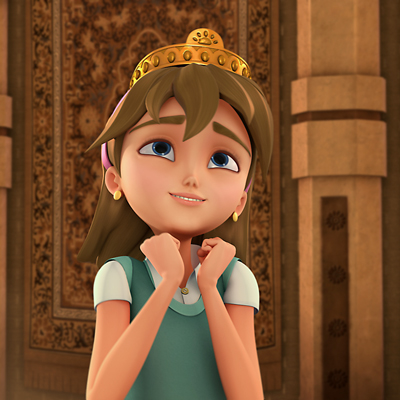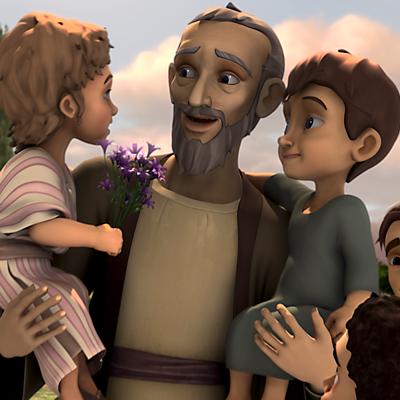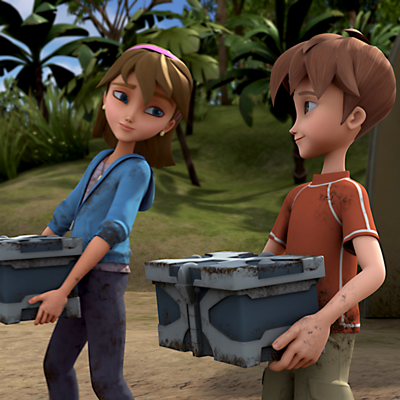 Easy-To-Use Mobile Platform
Lessons can be viewed from any connected device or conveniently printed for offline use.
This innovative system allows you to plan, prepare, and present videos from your desktop, laptop, tablet or Internet-connected smartphone.
Play videos from your smartphone to a large-screen TV in one easy step using Apple TV or Google Chromecast.
Instant access to all lessons—convenient to use anytime for you and your class.
Student handouts are beautifully designed and formatted for printing.
Mobile-ready and OS-independent.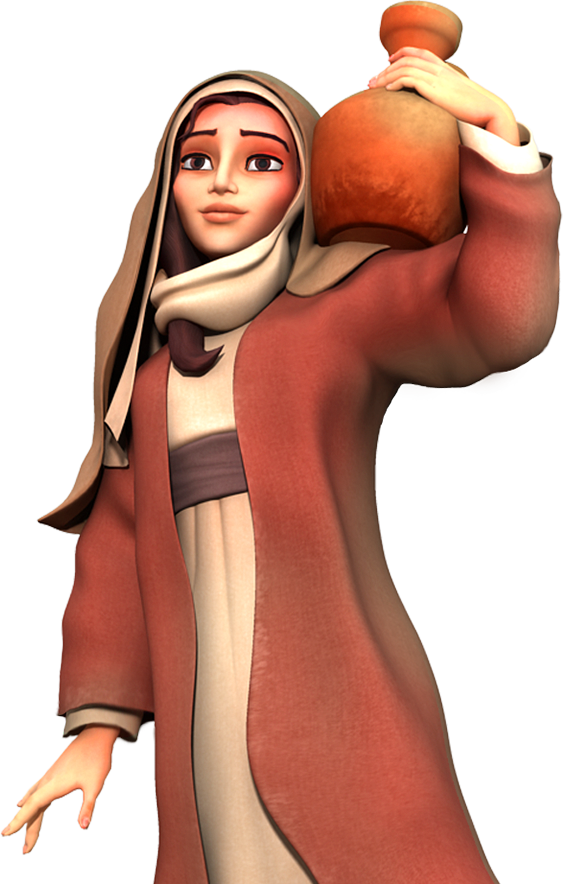 Superbook Academy Lessons
Every Bible story course contains three full lessons.
Each course includes:
Full Superbook Bible story animation.
Exclusive Bible Background video that shows the archaeological evidence existing in the world today for each Bible story.
Original Signposts video that reveals how Jesus Christ is foreshadowed throughout Scripture, and shows how Jesus fulfilled the prophecies of the coming Messiah.
Leader Guides for Large Group and Small Group, plus Additional Activities to expand class time another 30 minutes if desired.
Bible studies, fun activities, and practical applications that engage your students using Bible memorization, creative games, crafts, object lessons, prayer, music videos and more.
The Superbook® animation series is produced by a team of educators, historians, and Emmy® Award-winning writers and animators whose credits include Mulan, Beauty and the Beast, and The Lion King.
"Our foremost aim in children's ministry is engagement, and Superbook Academy helps us effectively hit that target by introducing kids to God's story in a meaningful and memorable way. We are beginning our second consecutive year of using Superbook Academy with our K-5th graders, and I have to contain myself in order to keep my praise for this curriculum to a readable length. The materials are infinitely adaptable to different teaching styles and time criteria... to the point where even the videos are cut to different running times and broken into segments for selective use. The activities are not only well thought-out, but have clearly been tried and refined to always pass the 'Fun Test'. Most remarkably, though, is the quality of the videos themselves-- I find myself saying, "That's just how I pictured that part of the Bible..." and hearing our kids beg, 'Can we watch that movie again?'"

Spring Branch Community Church

Superbook is an answer to prayer. The material we had before just wasn't working and we were praying for something that would revive our children. We are inspired to be the pioneers in making the curriculum thrive. It is without a doubt opening the ears of our children to the word of God. We find the curriculum to be doctrinally sound, organized, and easy to teach. We also are noticing an increase in biblical comprehension. 

The children are just so excited to learn. In times of so much challenging the minds of our children and with so much garbage on line,  they need something that can compete with that. The videos are inspired by the Holy Spirit and when watching we see their faces transform with revelation. The children think about their questions and doubts. They are maturing in their own beliefs. Gizmo welcomes people in who are insecure about what our church does. They see him and they want to come in. 

One of the children: "What I like the most is that I can get involved and bring my friends."

Lakewood Sunday School